Latin name:
Picea sitchensis
Common name(s):
Sitka Spruce
Wild harvested
on Vancouver Island, BC
Bring a little bit of the lush Vancouver Island forests into your kitchen. Did you know that some parts of certain conifer trees are deliciously edible? Our incredible small-batch Spruce Tip Jelly has a light and uplifting citrusy taste that evokes the Island's coastal rainforests. This unique refreshing jelly pairs beautifully with cheese, crackers, meats, and more.
Ingredients:
Water, Sugars (organic cane sugar), Wild-harvested Sitka spruce tips (Picea sitchensis), Pectin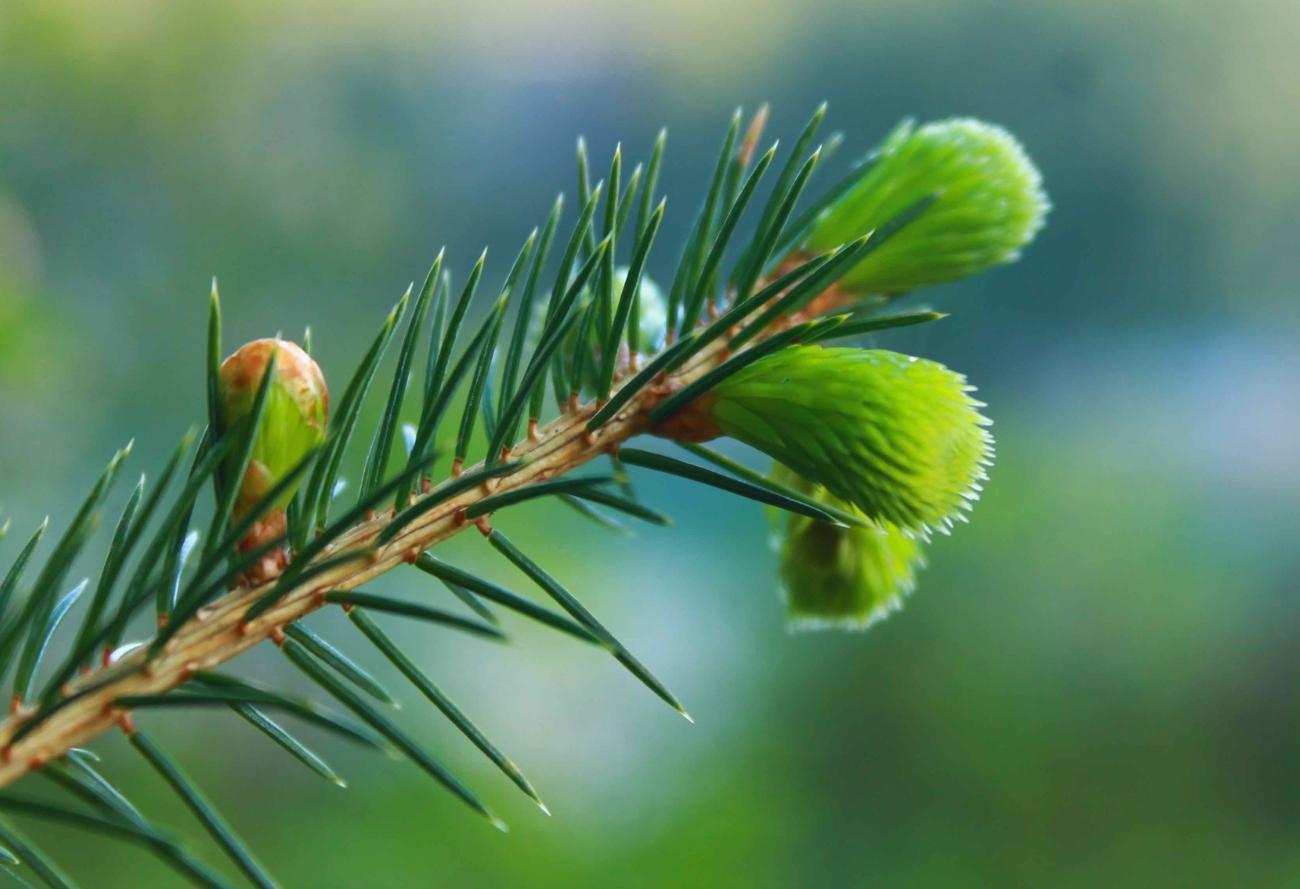 THE BEAUTIFUL ESSENCE OF THE WILDERNESS IN A JAR
Spruce tips are truly a Pacific Northwest forager's delight. We thoughtfully forage tender buds from the Sitka spruce for their distinct flavour that's fresh, woodsy and totally unique. Spruce tips are exceptionally high in vitamin C, carotenoids, minerals, and chlorophyll. From its cones and bark to its needles and tips the Sitka spruce is a natural gift that keeps on giving.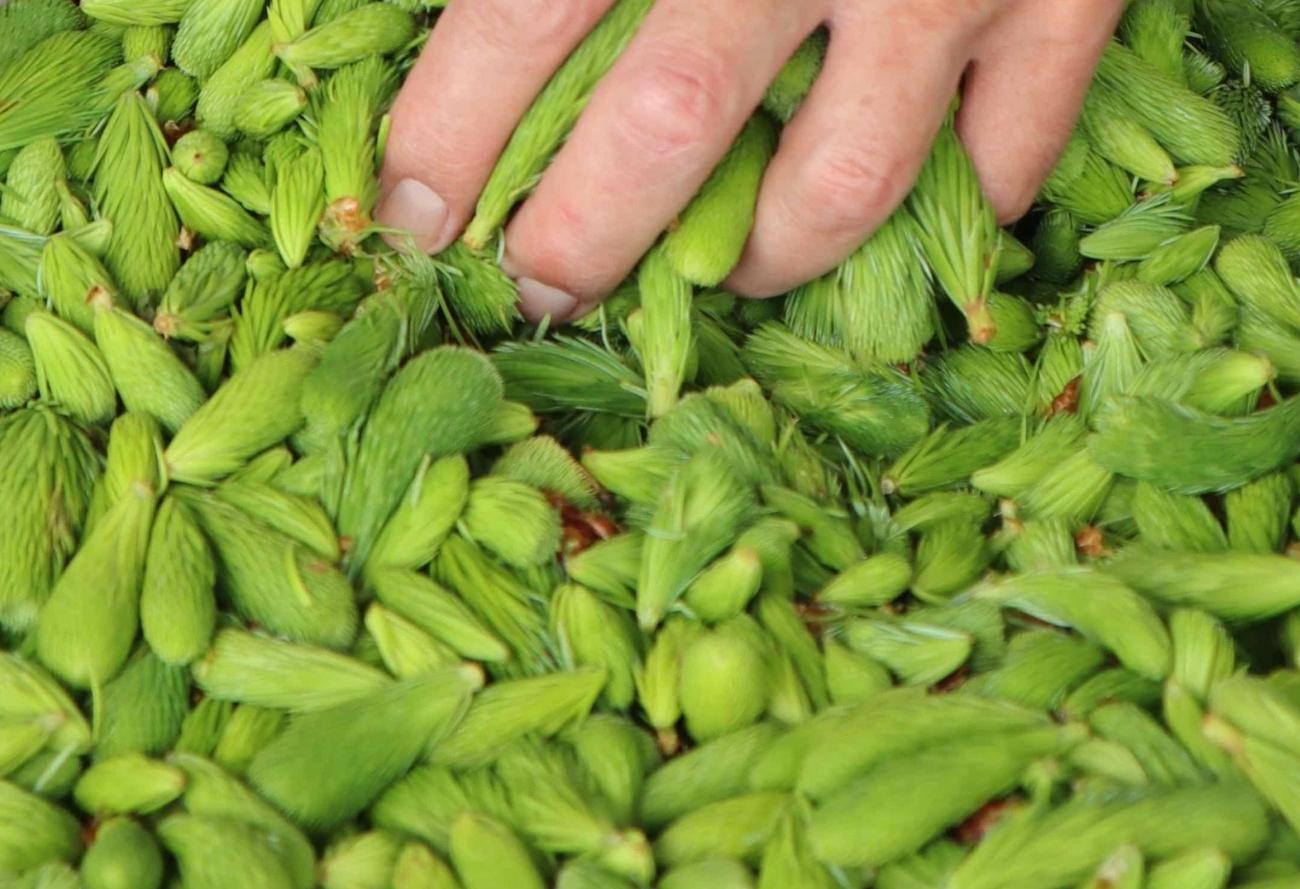 CULINARY INSPIRATION FOR SPRUCE TIPS jelly
A fresh, citrusy, slightly floral delight for savoury dishes
Perfect with crackers and cheese
Divine with meats like lamb and wild game
Makes a special gift for friends and family
Once opened, store your jar of spruce tips jelly in a refrigerator at 4 °C (40 °F) or lower.