Forest for Dinner is a wildcrafting company founded in 2015 by husband and wife
Benjamin Patarin
 and
Célia Auclair
. We bring high-quality wild food products harvested from the wilderness of Vancouver Island into the retail space and local food and beverage industry. Our company is built upon a shared love of nature, wild food, and decades of experience foraging all over the world.
"We're wild about foraging nourishing, world-changing foods."
Living outdoors has always been part of our lives. Travelling the world, we spent many years picking fruit and gathering wild food. Our shared desire for constant learning keeps us growing, improving, and inspired. When we finally settled in Canada in 2012, we soon became familiar with Canada's rich diversity of mushrooms and other wild foods. Combined with learning that many Canadians aren't aware of the beauty and bounty of native wild foods that surround them, we were compelled to create Forest for Dinner.
In 2020, Forest for Dinner joined Vancouver Island's modern food processing hub, the Dock +, right on the waterfront in the heart of Port Alberni. Our goal is to process and package small-batch wild-harvested mushrooms, greens, berries, and spices and create amazingly high-quality fresh, frozen, and preserved market-ready products.
At Forest for Dinner, we believe that the delicate and unique wild foods that grow in the vast wildernesses of Vancouver Island deserve to be experienced and tasted by more people.
"We're on a mission to make wild foods more accessible"
Our vision is to help people reconnect with the bountiful nature surrounding them and improve their food sovereignty. Through education, experience, and flavours, we seek to transmit our passion for foraging and eating wild food.
Sustainability commitment
Forest for Dinner is proactive in finding ways to help make the world a more respectful and caring place—that includes the ways we run our business and create products. We're always on the lookout to improve our practices and minimize our impact on the land. We harvest in season and are careful to forage only the wild edible species we can sustainably collect. Following strict harvesting protocol, we deeply respect the land and its inhabitants.
"We treat forests, people, and the planet with kindness and respect"
High quality is our signature. We carefully select only the very best wild foods and work hard to deliver the perfect products, each and every time.
Our ultimate aim is to be fair, loyal, and respectful toward our clients, our partners, and above all, the natural world.
Authenticity + Enthusiasm
We're a small business working with local products. Being authentic and transparent is more than just words—we live it every day. We want to share our knowledge about plants and foraging with future generations.
"I've always been an avid forager. When I was two years old, I collected wild blueberries in the French Alps with my mother. Since then, everywhere I've been, I can't help putting my hands on every edible fruit, plant, or mushroom I find.
After completing my master's degree in agroforestry, I focused on wild edible food and Western Canada's wild edible mushrooms in particular. Combined with a passion for cooking, I created my dream job with Forest for Dinner. We hope you love eating the delicacies we find in the forest as much as we enjoy picking them!"
Co-Founder | Managing Partner
"Coming from the French Alps, every summer we would harvest delicious and juicy myrtilles (wild mountain huckleberries). Those childhood memories resonate deeply in me now, as I pass on this knowledge to my own children and teach them how to forage wild delicacies in the forests and mountains of Vancouver Island.
With my bachelor's degree in business administration in Quebec, I soon understood that business could be carried out in many ways. Forest for Dinner is a perfect combination of my love of nature, the Canadian wilderness, and my desire to run my own business. Now my office is in the wild, and my work feels in line with my values of preserving the ecosystem, educating people about ways we can do that, and transmitting food knowledge to future generations."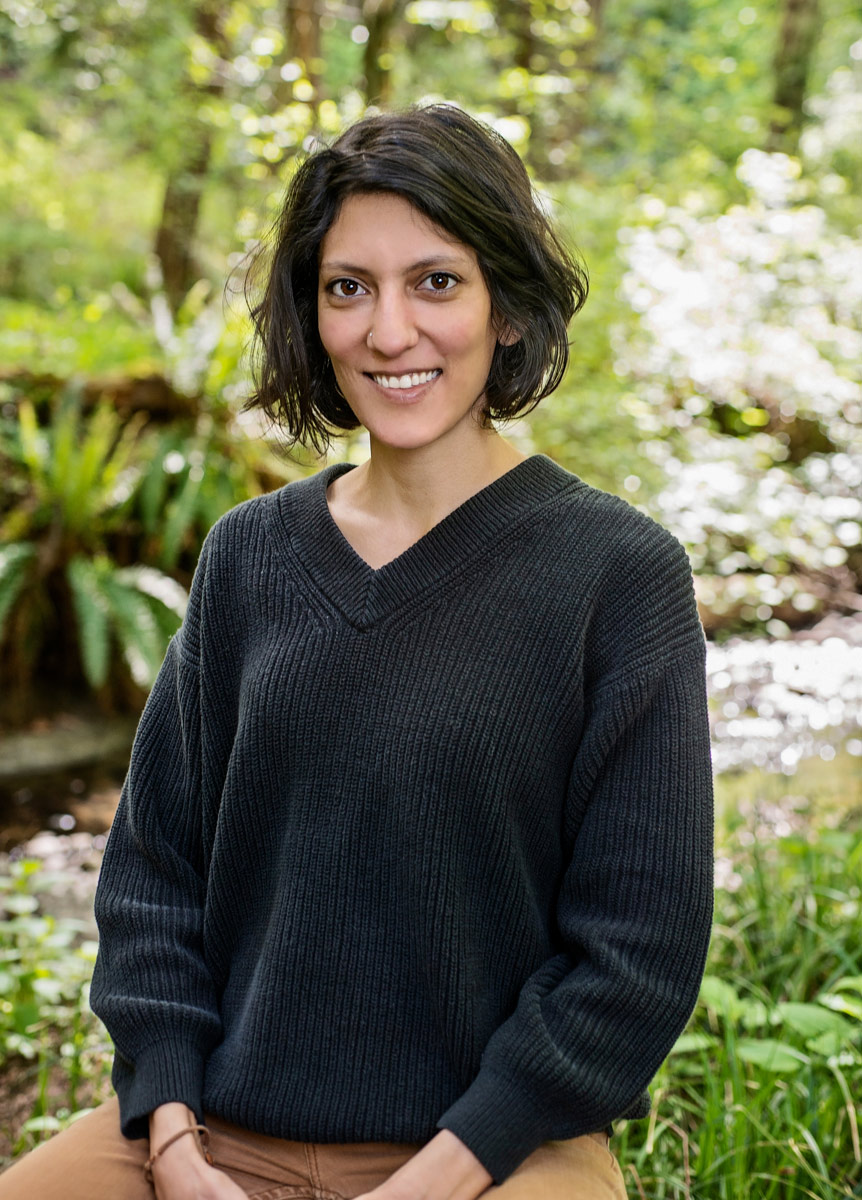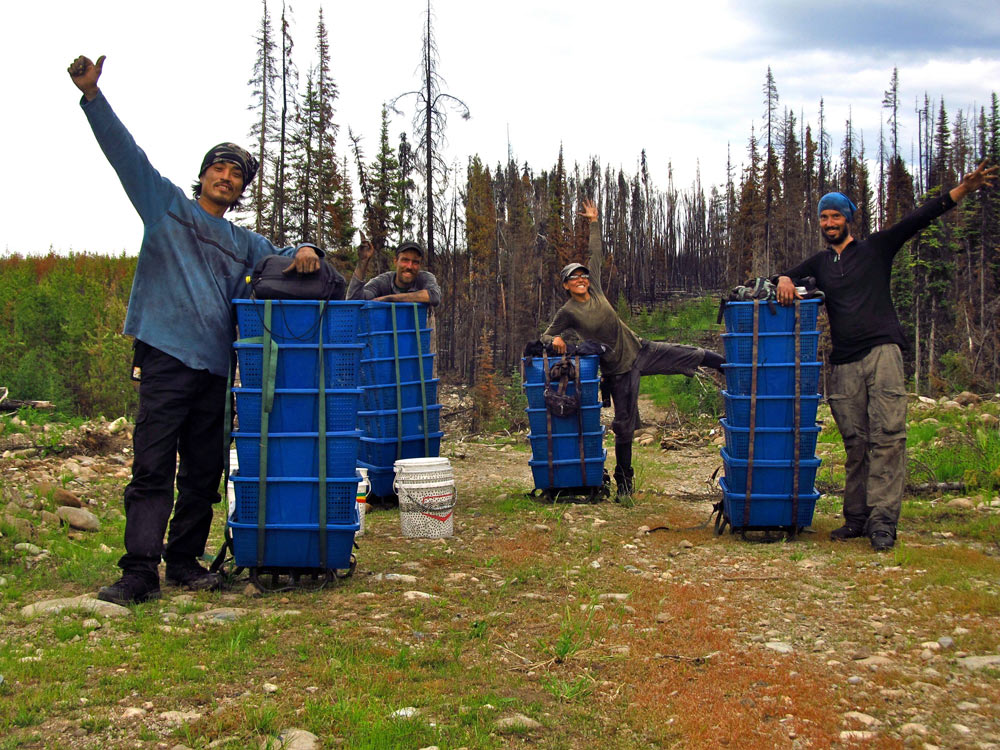 Every year, we team up with many foragers from all over. They all share a passion for wild food, no matter their diverse backgrounds and origins. We feel honoured to partner with harvesters who share our core values. We offer a safe, respectful and inclusive work environment and invite all our collaborators to do the same.
If you're interested in working and collaborating with us, please get in touch!