Wild harvested
on Vancouver Island, BC
This fresh and citrusy wild salt blend lends a herbaceous, coniferous flavour to any recipe.
Ingredients:
Ingredients: Canadian sea salt flakes, Wild-harvested stinging nettle (Urtica dioica), Wild-harvested Sitka spruce tips (Picea sitchensis), Wild-harvested western white pine needles (Pinus monticola)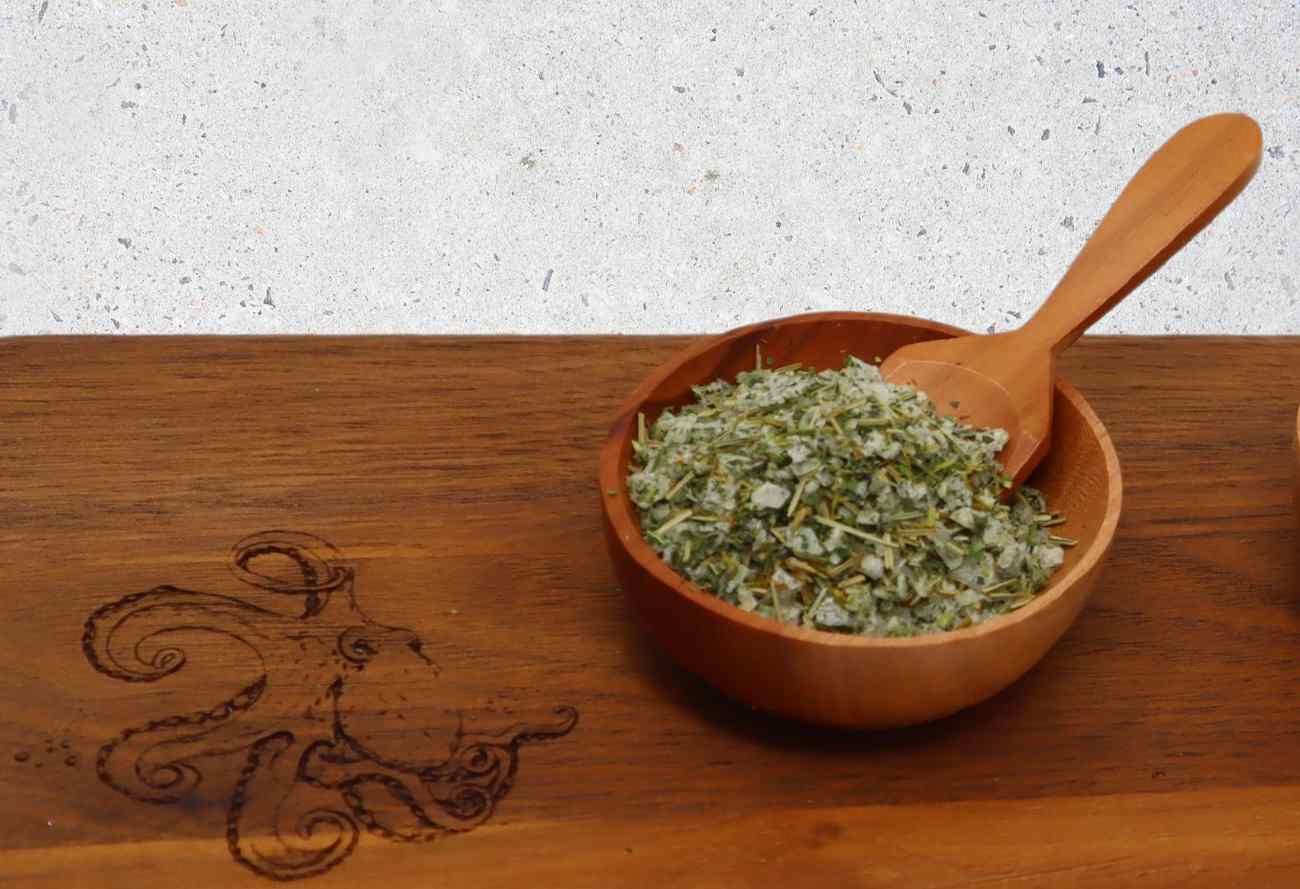 CULINARY INSPIRATION FOR our wild herbal salt
Use with white fish in butter sauces, as a marinade for meats, or to complement fresh cooked vegetables
Elevate a comforting roasted chicken by rubbing the bird with plenty of butter and this spice
Use it to season the "leftover chicken and herb soup" you make afterwards!
Keep the jar in a dry environment away from direct sunlight.