Latin name:
Juniperus communis
Common name(s):
Juniper Berry, Common Juniper
Wild harvested
in Western Canada
The small blue berries pack a surprising punch: chew one and will be uplifted by heady terpenes and strong flavours reminiscent of the scent of the mountain conifer forests in which these trees grow. It makes a sublime garnish for a gin and tonic where it complements botanical flavours in the gin.
Ingredients:
100% wild-harvested dried juniper berries (Juniperus communis)
A SPIRITED TASTED OF THE WILD
Hand gathered high in the mountains, the juniper berry offers a resiny and herbaceous counterpoint to wild game dishes, beverages and traditional fermented vegetable preparations. Juniper berries have a strong bitter and herbal flavour that excites the palate, stimulates hunger and improves digestion. Rich in mono-terpenes and flavonoid compounds the juniper berry offers health benefits including anti-inflammatory, antibacterial and antifungal effects.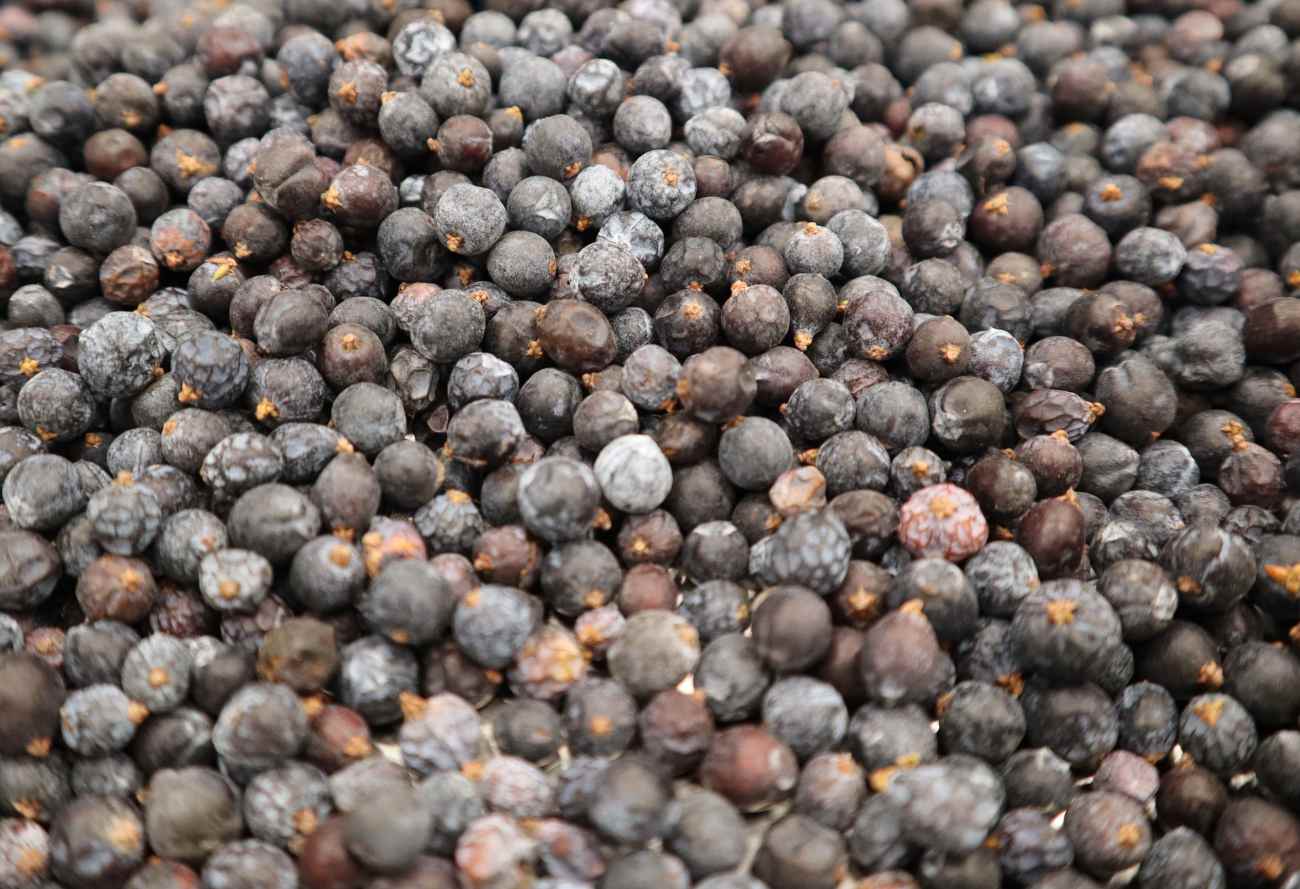 CULINARY INSPIRATION FOR dried Juniper berries
Salt cured gravlax salmon with juniper and lemon zest
Blend with other wild botanicals, salt and fresh herbs for a wild game rub
Use to flavour traditional fermented sauerkraut
Pair with good quality fresh citrus in a pan sauce for salmon or white fish
Fermented beverage with the berries by adding salt and lemon slices with fresh juniper berries and allow the wild yeasts present on the berries to work their magic
Dried botanicals last longer in a cool, dry place.
Keep the jar in a dry environment away from direct sunlight.