Latin name:
Picea sitchensis
Common name(s):
Sitka Spruce
Wild harvested
in Vancouver Island, BC
Our Island-foraged pickled Sitka spruce tips are a unique and irresistibly zesty delicacy. Reminiscent of capers, our pickled tips add a tangy burst of fresh, woodsy flavour to any dish. The soft, electric-green buds on the tip of every spruce branch are taste bud-surprising treats rich in both nutrition and flavour.
Ingredients:
Wild-harvested spruce tips (Picea sitchensis), Organic apple cider vinegar, Water, Salt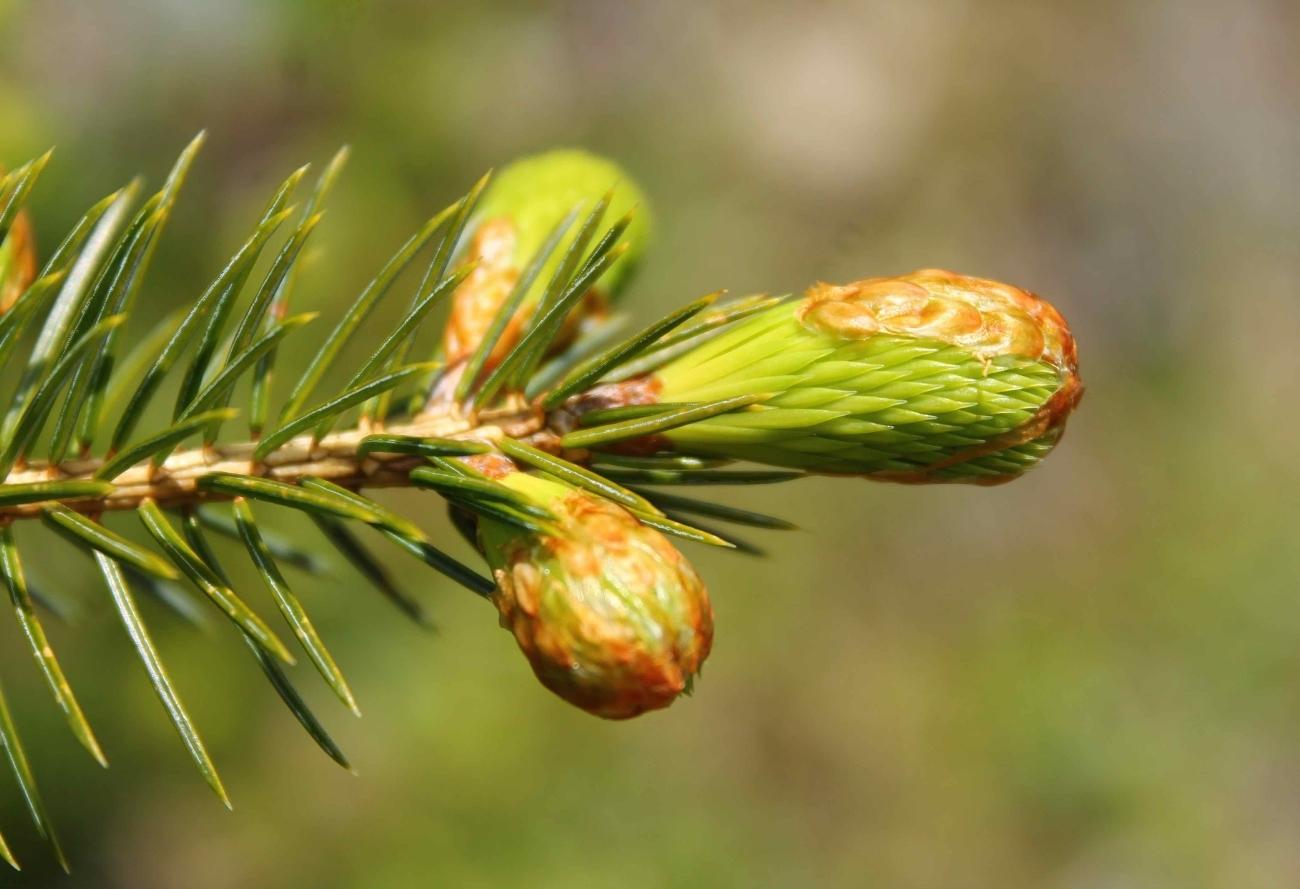 THE DIVINE TASTE AND NOURISHMENT OF SPRUCE TIPS
Exceptionally high in vitamin C, potassium, and magnesium, Sitka spruce tips have been used as medicine and sustenance for thousands of years. If you've never tried pickled spruce tips, you're in for a unique treat — they're almost like lemony capers and add a tangy burst of flavour to any dish.
We love their refreshing citrusy flavour that has just a touch of woodsiness. Whether dried, pickled, jellied, or frozen, spruce tips add exceptional flavour when you use them in savoury or sweet baking, salads, cocktails, and teas.
Cooking inspiration for Pickled Spruce tips
Brighten a plate of antipasto or a bagel with smoked salmon and cream cheese
Ideal for garnishing classic cocktails like a Bloody Mary or Caesar
Chop them finely and sprinkle on scrambled eggs or a fresh summer salad
We love them minced on top of grilled salmon or almost any other seafood
Lastly, use the brine to make a piquant salad dressing and in mayonnaise
Once open, store your jar of Spruce Tips in a refrigerator at 4 °C (40 °F) or lower.