Latin name:
Sambucus racemosa
Common name(s):
Elderflower, Red Elder, Red Elderberry, Elderberry, Scarlet Elder
Wild harvested
on Vancouver Island, BC
Elderflower is the ultimate spring flower for drying. These floral gems are hand gathered at the perfect stage for maximum aroma and then carefully dried to capture the flavour. The scent and flavour is reminiscent of tropical fruit with notes of lychee and green melon followed by the heady floral scent of the blossom. Dried the blossom intensifies in aroma and flavour and when paired with fruits it can elevate a simple desert into something special.
Ingredients:
100% wild-harvested dried elderflowers (Sambucus racemosa)
THE PERFUME OF FOREST IN SPRINGTIME
These dried blossoms are floral and fragrant. Perfect for tea, lemonade and cocktails. Try using the dried flowers to perfume apples in storage by adding them to an apple crate and store for a month: after which the apples will be perfumed with the delicate scent or springtime flowers.
The more obvious pairings of apple and pear are clear choices, as are rhubarb and the red berries of summer that follow. Keep your spicing to a minimum to allow for the elderflower to really shine. Lemon is typically used as a counterpoint to the floral sweetness in deserts and drinks.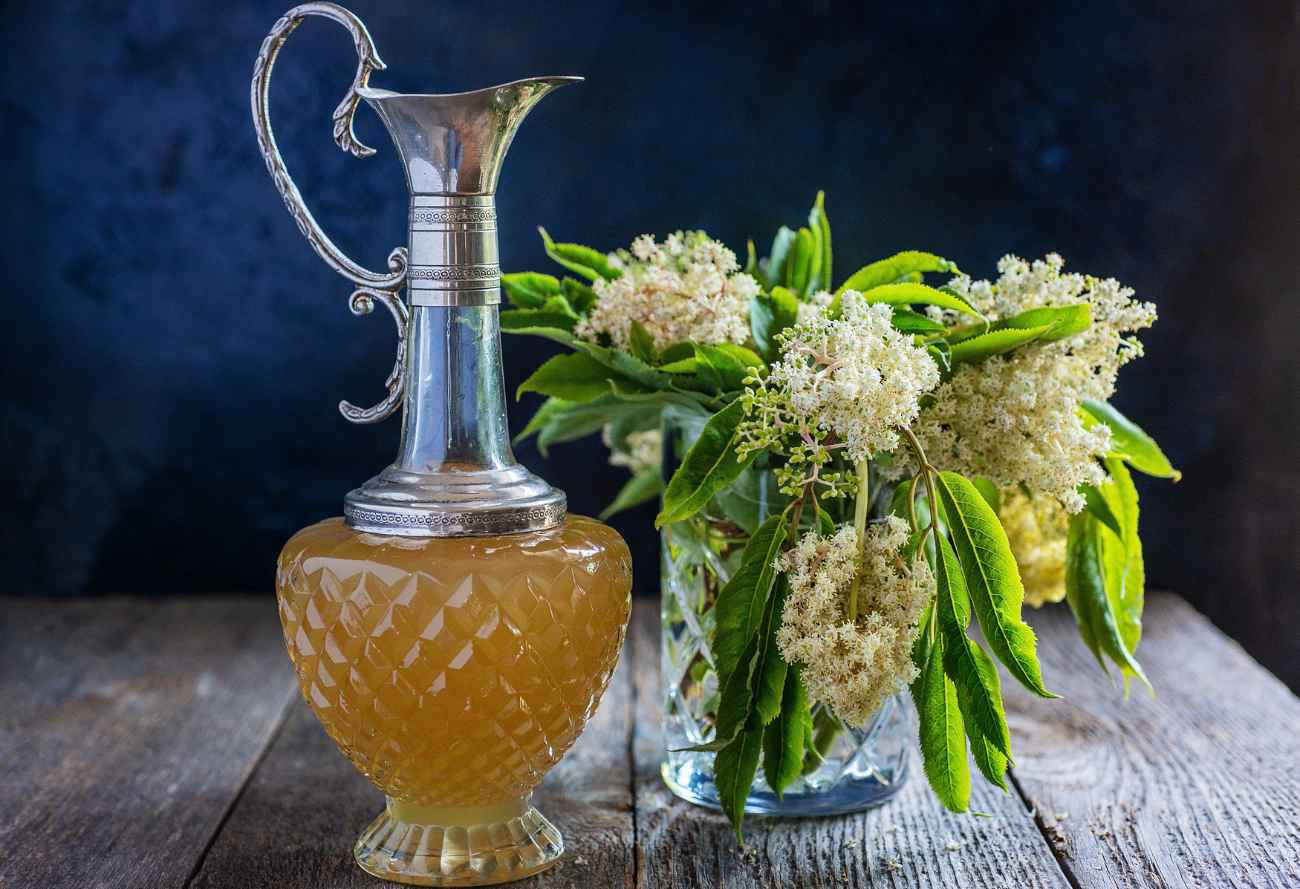 CULINARY INSPIRATION FOR Elderflowers
Add the dried flowers to compotes and berry sauces to impart a delicate floral aroma
Use the flowers for bar program and mixology
Infusions and simple syrups work well with the dried blossoms
Try using the dried flowers to perfume apples in storage: simply store the apples in a box with the dried flowers and enjoy after a few months
Finish cakes and baked goods with a healthy dusting of dried elderflower for extra flavour and visual appeal
Dried botanicals last longer in a cool, dry place.
Keep the jar in a dry environment away from direct sunlight.