Latin name:
Mahonia nervosa
Common name(s):
Oregon Grape, Oregon Grape-Holly, Mountain Grape, Holly-leaf Barberry
Wild harvested
on Vancouver Island, BC
This jelly is sweet, a little earthy, and has undertones of blueberries, cherries, and lemon. Forest for Dinner celebrates Pacific Northwest Oregon grapes with a sweet and sour jelly that's superb on your morning toast and fresh-baked bread, and equally delicious with savoury dishes. This lush jelly is handmade in small quantities and with organic cane sugar.
Ingredients:
Sugars (organic cane sugar), Wild-harvested Oregon grapes (Mahonia nervosa), Water, Pectin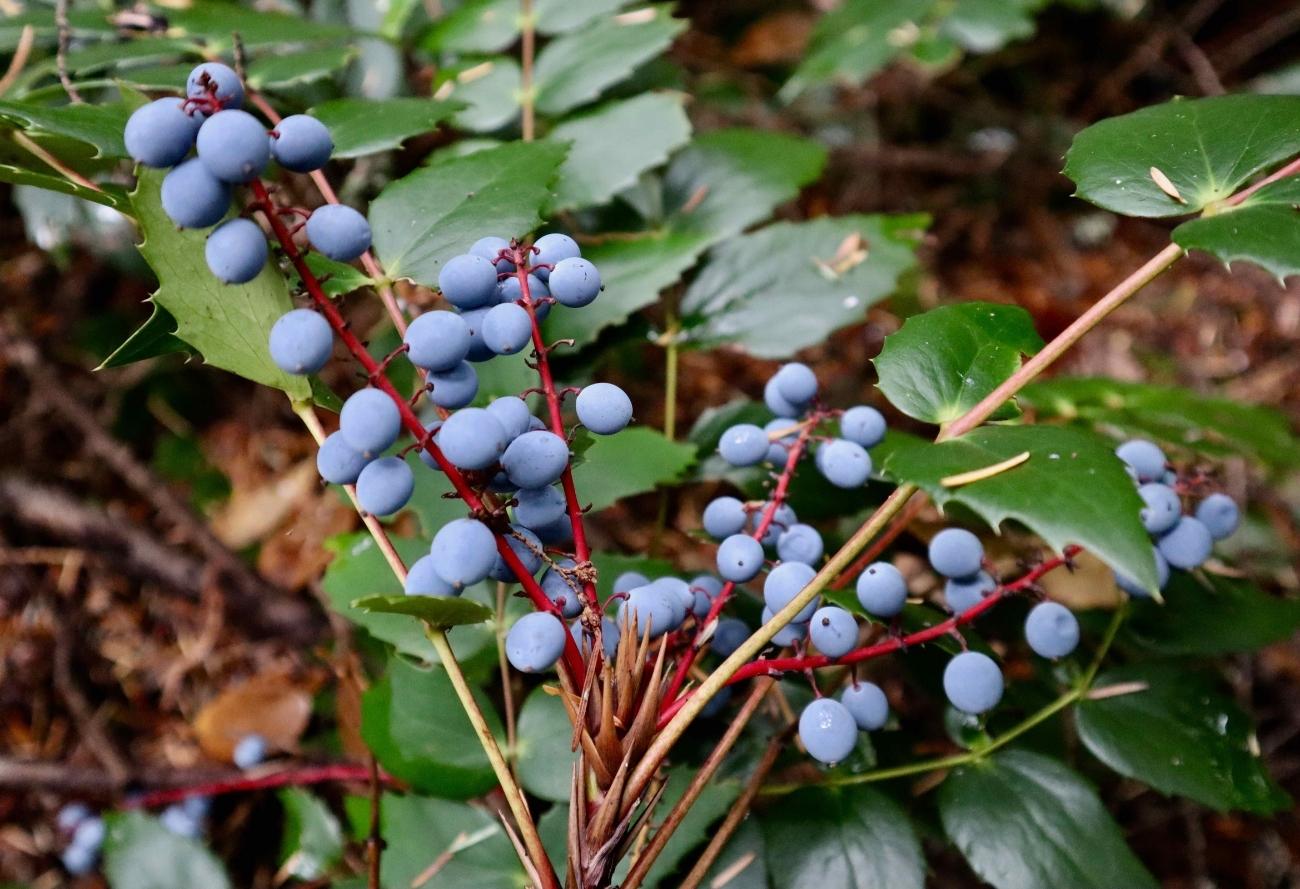 GORGEOUS ARTISANAL JELLY MADE WITH OREGON GRAPES
Oregon grapes aren't actually grapes — they're beautiful, midnight-blue berries that thrive on evergreen shrubs all over Vancouver Island. Used as medicine for thousands of years by indigenous tribes, these antimicrobial berries and their leaves have been used to soothe fevers, arthritis, jaundice and more. In addition, the berries have been shown to lower blood sugar and cholesterol. These incredibly nourishing beauties are a popular juicy snack for deers and bears and flourish in our rainy coastal weather.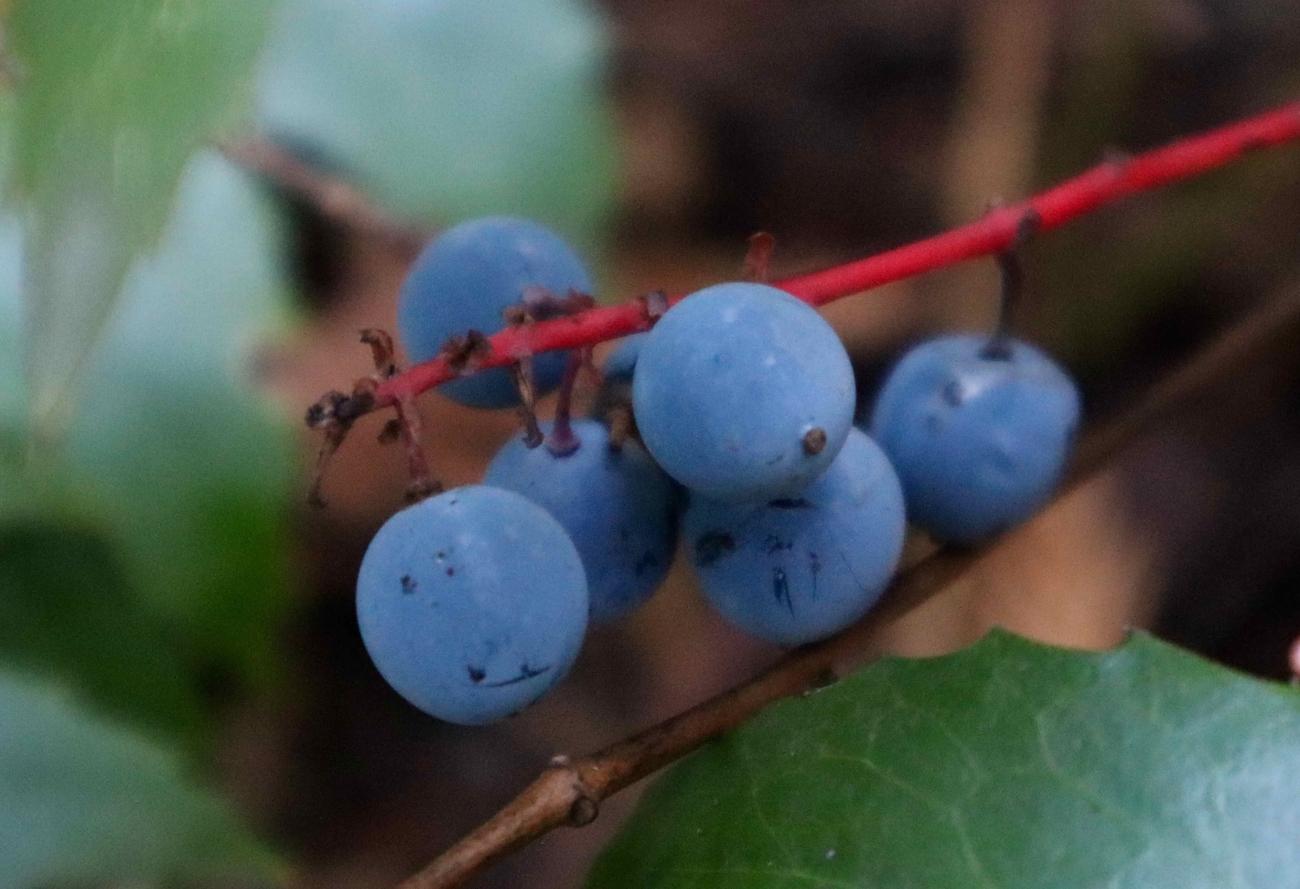 CULINARY INSPIRATION FOR Oregon grape Jelly
Assemble a layered jelly-filled cookie sandwich
Make ice cream even better with a dollop of jelly
Serve as a sauce alongside lamb, chicken, and other meats
Lovely with cheeses, croissants, and pâtés
Once opened, store your jar of wild oregon grape jelly in a refrigerator at 4 °C (40 °F) or lower.