Wild Red Huckleberry Jelly
Latin name:
Vaccinium parvifolium
Common name(s):
Red Huckleberry, Red Whortleberry
Wild harvested
on Vancouver Island, BC
This beautifully sweet and slightly tart jelly is made from ripe wild red wild huckleberries that we find at the edge of forests on the Island. Hand-picked and hand-prepared in small batches in the summertime, our jellies are made with just four ingredients: Vancouver Island berries, organic cane sugar, water, and pectin. The result is delicious spreadable wild huckleberry jelly that's naturally coloured and preservative-free.
Ingredients:
Wild-harvested red huckleberries (Vaccinium parvifolium), Sugars (organic cane sugar), Water, Pectin
PLUMP, GLITTERING LITTLE GEMS IN A LUSH JELLY
Red huckleberries thrive in woodland areas that are slightly shady, often growing in large patches. These tiny berries are brimming with antioxidants and rich in vitamin C, carotene, and flavonoids. Wild red huckleberries are small, distinctive-tasting red berries native to the Pacific Northwest that we hand-pick from patches in woodland areas on Vancouver Island.
Birds love them, bears love them, we love them, and you will, too!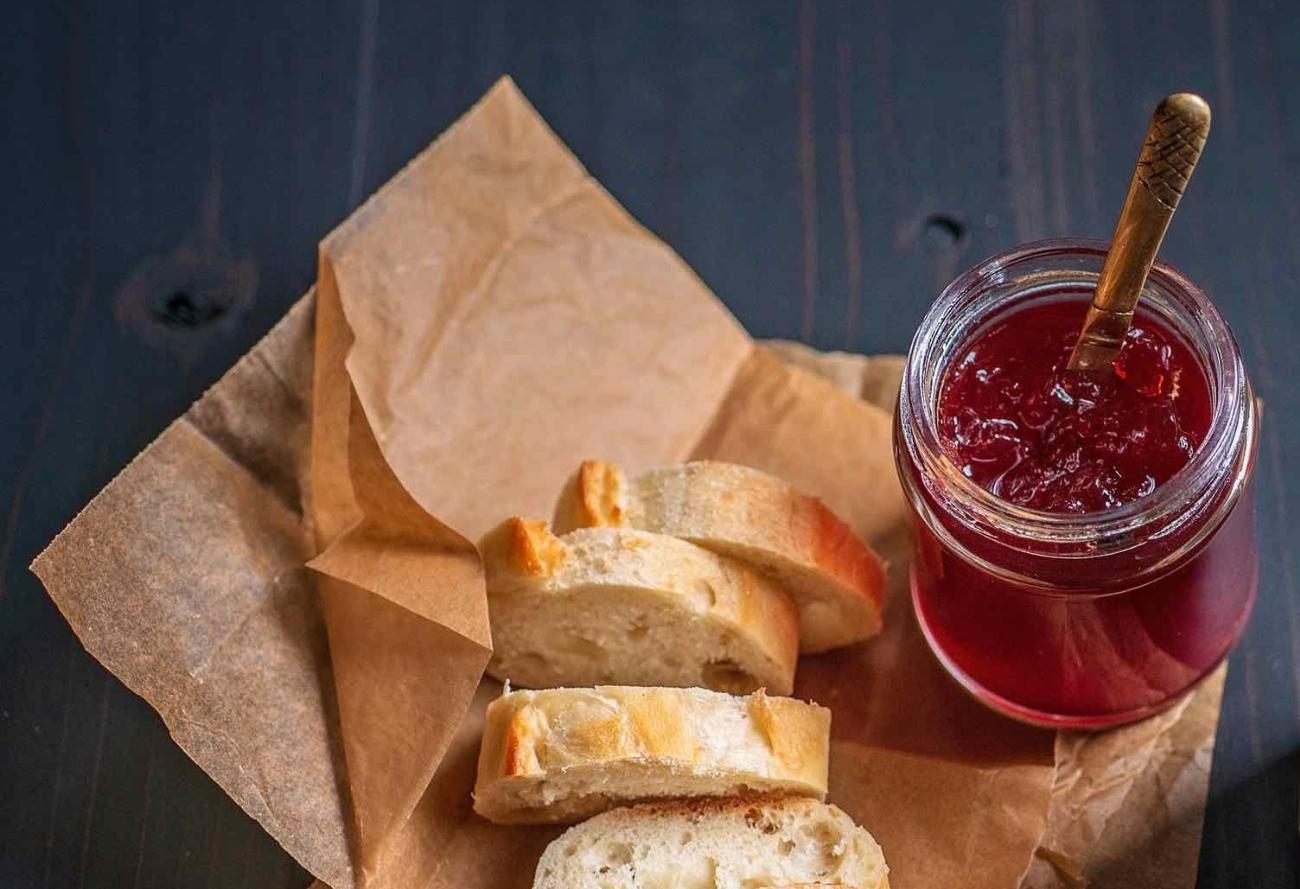 CULINARY INSPIRATION FOR Red Huckleberry Jelly
Luscious spread for bread, cheeses, and desserts
Perfect for pairing in savoury dishes like baked brie or in a glaze for grilled chicken
Also delicious mixed with yogurt and granola, spread on a croissant or bagel, or dolloped on ice cream
Once opened, store your jar of wild red huckleberry jelly in a refrigerator at 4 °C (40 °F) or lower.