Latin name:
Gaultheria shallon
Common name(s):
Salal, Oregon Wintergreen
Wild harvested
on Vancouver Island, BC
We handpick ripe, luscious, nearly black salal berries to make this gorgeous antioxidant-packed jelly that's sweet and full of depth. Salal berries have a distinctively honeyed and earthy taste that some describe as a cross between blueberry and blackcurrant. You really have to try the Salal Berry Jelly yourself to savour its deeper, richer, and special flavours. It's superb on fresh croissants, blended into smoothies, or spread on crepes.
Ingredients:
Wild-harvested salal berries (Gaultheria shallon), Water, Sugars (organic cane sugar), Pectin, Organic lemon juice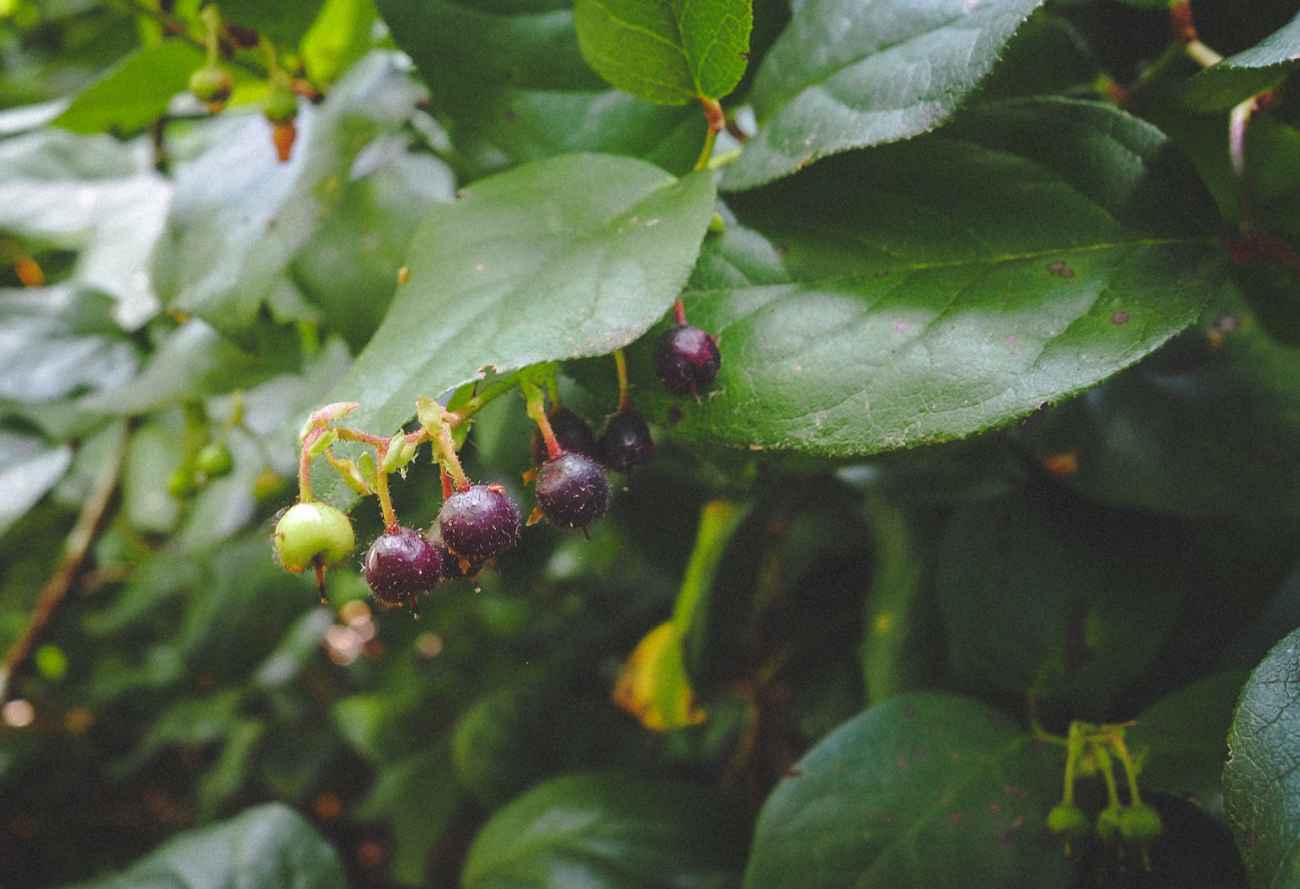 SALAL BERRY JELLY: DIFFERENT, DECADENT, DELICIOUS
In the cool shade of Vancouver Island's Douglas firs and Sitka spruce, a hardy, berry-filled shrub called Salal grows in abundance. Salal berries and leaves have been a medicinal and nutritious traditional staple for Northwest Coastal peoples on Vancouver Island for thousands of years. A recent University of Victoria study discovered that the salal berry is loaded with more antioxidants than any other berry out there!
CULINARY INSPIRATION FOR SALAL BERRY JELLY
Perfect on a platter with cheeses, crackers, and nuts
Bake fresh muffins with salal jelly inside
Try on fresh warm biscuits, waffles, and bread
A favourite in smoothies, too
Storing products in glass jars
Once opened, store your jar of wild salal berry jelly in a refrigerator at 4 °C (40 °F) or lower.