"The Hungry Bear" gift box
For the jam people, our complete line of delicious jams & jellies.
Kindly be aware that the contents of the package may exhibit slight variations based on the availability of our wild food products.
Wild harvested
on Vancouver Island, BC
Out of stock
Want to be notified when this product is back in stock?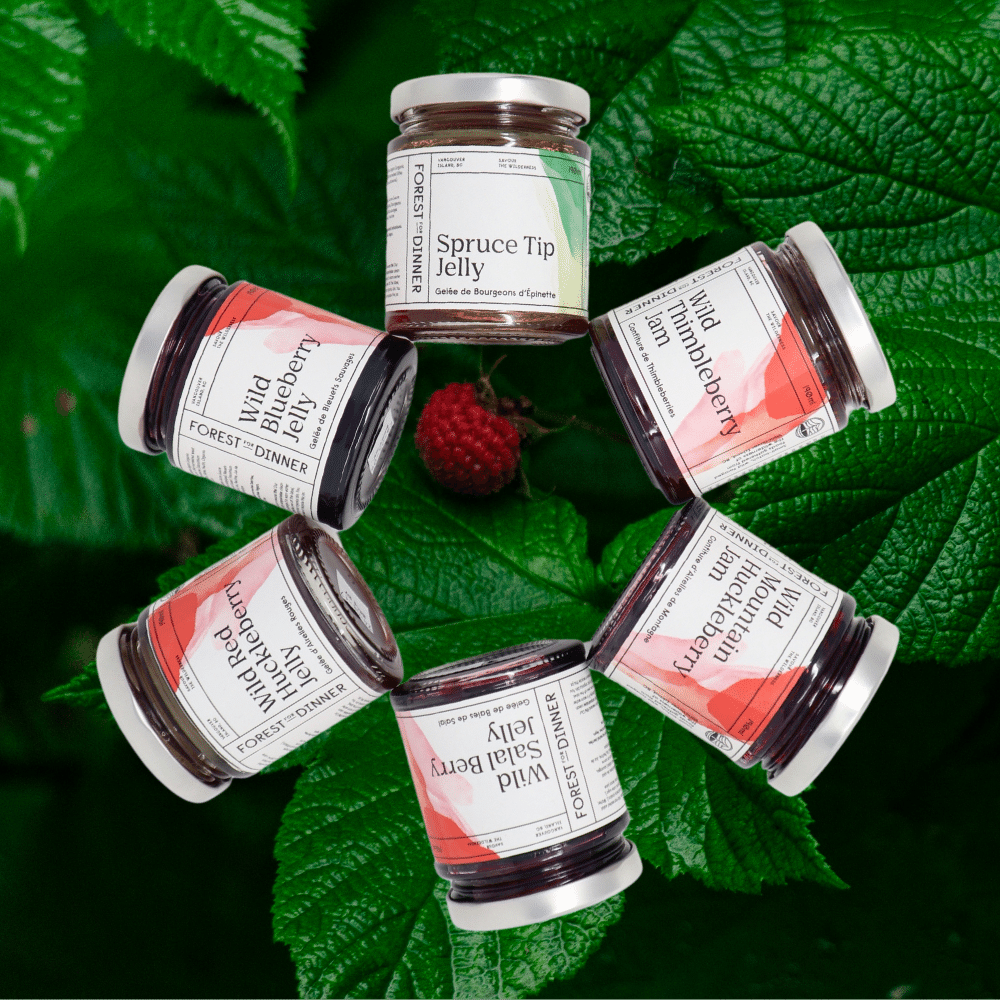 Spruce tips jelly
Thimbleberry jam
Mountain huckleberry jam
Salal berry jelly
Wild oregon grape jelly
Red huckleberry jelly
Gift box and Thank you card