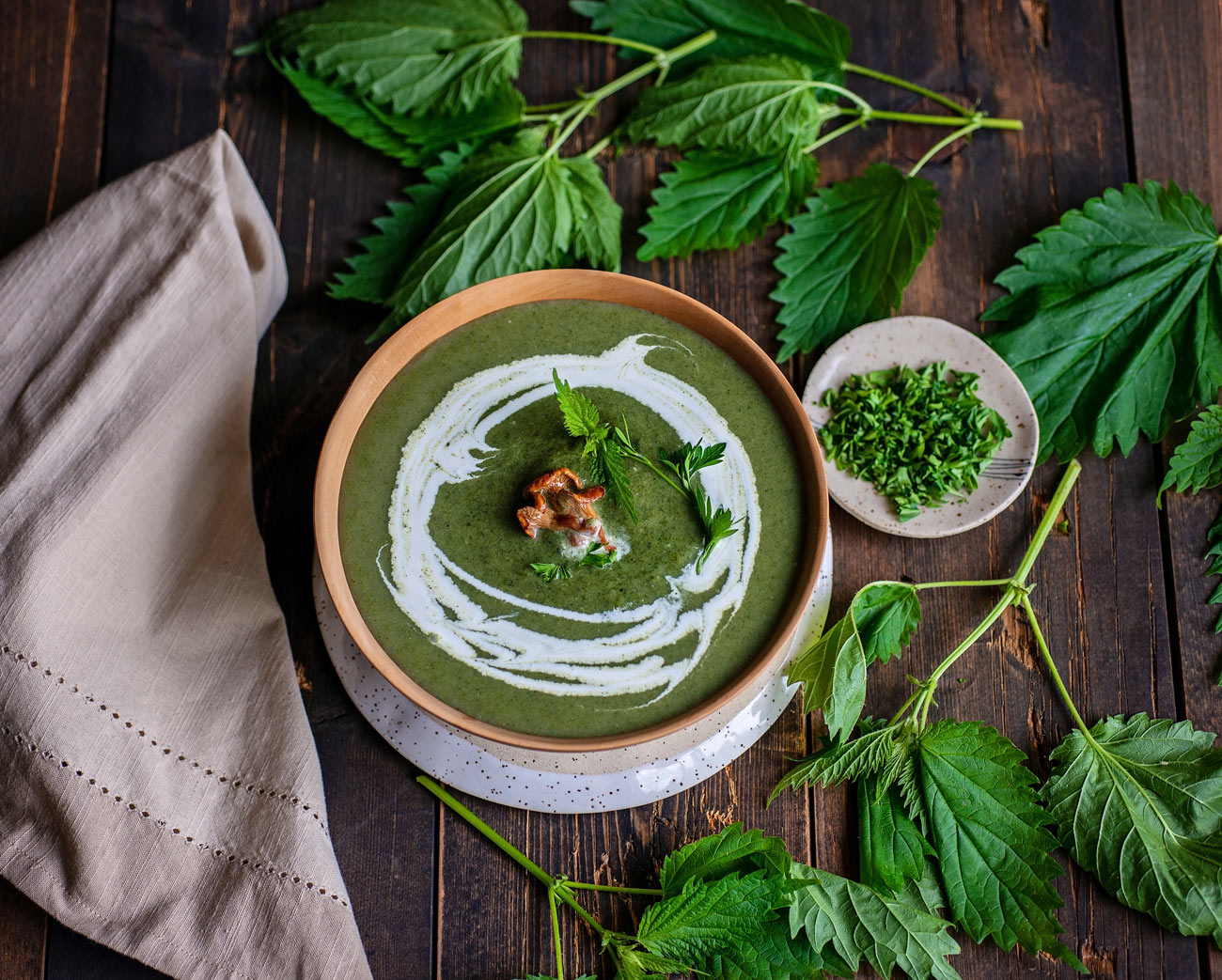 Some people don't know that stinging nettles are a delightful, beneficial delicacy. They are the green superstar of this Scandinavian-style nettle soup that's a family favourite here at Forest for Dinner. The nettle's bright and natural flavour pairs beautifully with potatoes, onions, garlic, and vegetable stock. It's a vibrant green, luxurious, and nourishing soup that captures the first fresh bursts of spring's bounty.
1 lb fresh stinging nettles young shoots
2 lbs potatoes
1 big onion
3 garlic cloves
5 cups vegetable stock
½ cup heavy whipping cream
2 Tbsp olive oil
Salt and pepper
Wash nettles under cold water then drain in a colander. Chop them and reserve.
Peel the potatoes, onion, and garlic cloves. Cut the potatoes into cubes, slice the onions, and crush the garlic. Reserve in a bowl.
Heat a stock pot with the olive oil. Brown the potatoes, onions, and garlic, then add the stinging nettles and stir for 1 minute.
Add the vegetable stock, reduce to medium heat, then cover and let simmer until cooked (about 30 minutes).
Blend the soup, add salt and pepper to your taste, and serve with a swirl of whipping cream.