Fall – Wild Mushroom Discovery
Price:
Adult – $75+ taxes (GST)
Child (under 12) – 50$ + taxes (GST)
Upcoming Dates:
Sunday, October 15th 2023 – 10 am to 12.30 pm
Welcome to our captivating Fall Foraging Tour, where you'll embark on an enchanting journey through the lush woodlands of Vancouver Island during the peak of the fall foraging season. The door to the captivating world of fall foraging is wide open. Don't hesitate to step through it and uncover the magic that lies beneath the moss.
This 2 hour walking tour is followed by a 30 minute discussion and wild food tasting.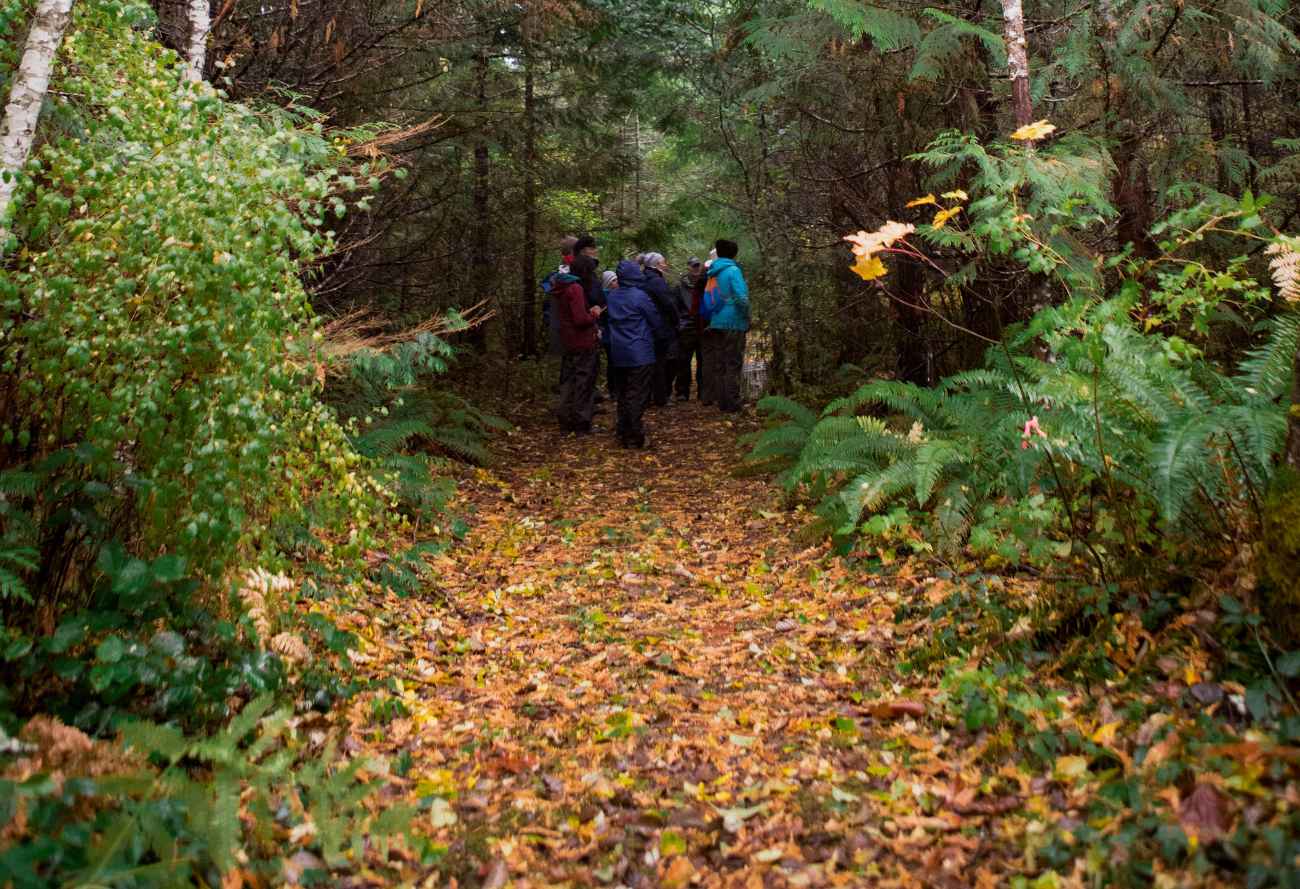 As you venture deeper into this mystical forest, you'll discover how to see the forest through the trees. Learn about the fascinating mycorrhizal relationships and symbiotic partnerships that thrive in this mossy realm. Recognizing these natural patterns is the key to finding mushrooms, and your skills will flourish as you do.
In the early season, you'll be captivated by the lobsters and chanterelles, while as the season progresses, our focus shifts to pines and yellow foot chanterelles.
Learn to confidently identify and safely harvest the wild foods of fall; from late berries to edible and all sort of wild mushrooms.
Please note that while we strive to provide a memorable experience, mushroom sightings cannot be guaranteed.
A hands on, experiential learning opportunity for everyone. From tree and forest typology to wild plant identification, recommended harvesting practices and general foraging/outdoor safety will be covered.
This guided tour offers a chance to learn from a master forager with decades of experience in the field.
This 2 hour walking tour is followed by a 30 minute discussion and wild food tasting.