"The Sweet Valentine" gift box
The sweetest of all the Valentine gifts you can get.
This romantic wild food set features our fragrant Nootka rose petal, our sumptuous thimbleberry jam, as well as a special collaboration with Wallace craft chocolate to offer you a sweet treat to enjoy.
Celebrate your loved one and the love for Nature, one wild bite at a time.
Wild harvested
on Vancouver Island, BC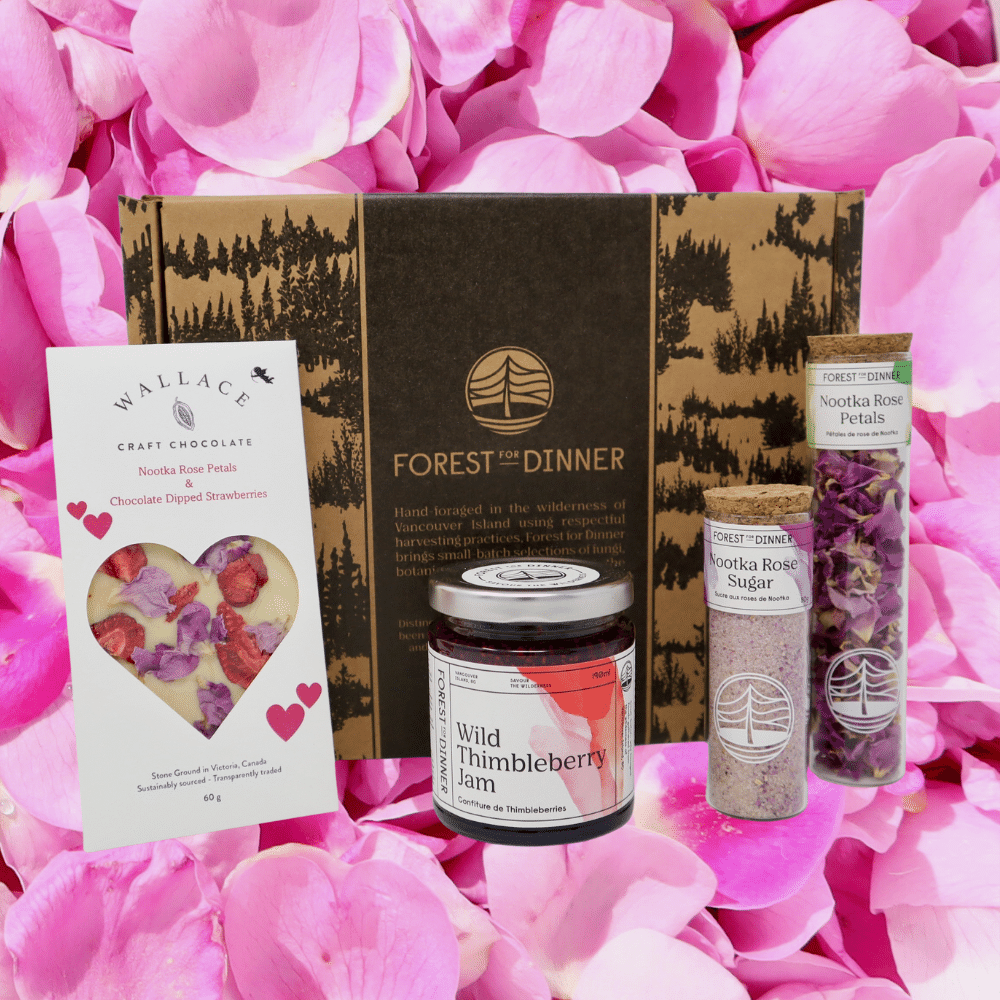 Wallace Craft Chocolate: Nootka Rose Petals & Chocolate Dipped Straberry
Wild Thimbleberry Jam
Nootka rose sugar
Dried Nootka rose petals
Gift box + Valentine Card